by Angela Esber
(Wilmington, NC)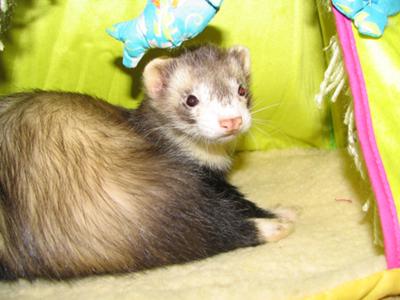 We lost our deeply loved Boot Boot on November 6, 2009 unexpectedly. Words can not express how heartbroken we are.
Boots was such a wonderful ferret. He would follow his mama around waiting for her to give him some Pepsi Cola or to just hold him and give him kisses. Boots loved fuzzy blankets,rubber toys, mama and daddy, and all of his sisters and brothers.
He was only a little over a year and for reasons we can't understand, he was taken from us.
There will forever be a hole in our hearts and we treasure the time we had together.
Boot Boot, Mama and daddy love you so much and we can't wait until we see each other again on the other side of the rainbow.
Boots
09/08-11/09