by Jodi Marquardt
(Bayside, WI USA)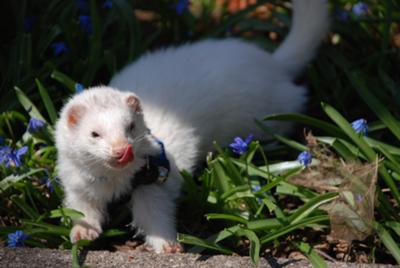 Critter loved the outdoors!
Critter….we can't say enough great things about our little boy. So snuggly, so smart, so animated! His first little ferret dance he did, we laughed so hard!
We would have given anything to see him wag his tail like he used to in his final days. He had adrenal disease, but lived 7 very happy years. Our heart aches for him everyday.
We love you Critter! You are now dragging one of my slippers over the Rainbow Bridge!