by Jacque Carlyle
(Olean, NY. USA)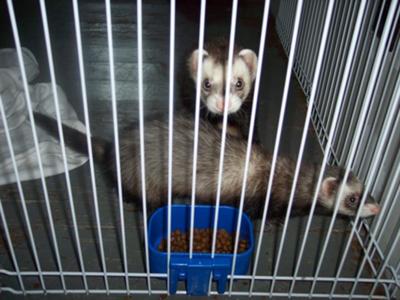 Great Raven!! Where the heck is she ?? Do ya see her?
LOLFerret
Comments for Digger & Raven
Oct 03, 2009
Digger & Raven


Hi Kevin, They do in this picture. But in life Digger is twice the size of Raven. Raven is just a tiny little girl. The smallest of the 5.She sure can hold her own.
---
Oct 03, 2009
digger & raven


They look like twins!
---