by Melissa
(Cananda)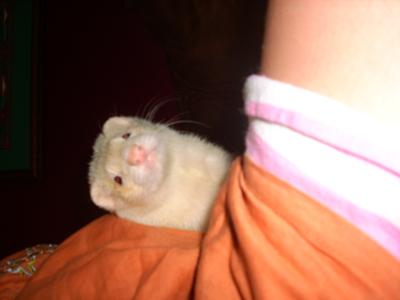 Well my ferret nibbler man, Tsukasa, is very weird.
When he's around 2 or 3 people he is nice but when he is around 1 person, he starts nipping and biting 😛
Comments for Evil ferret … nice ferret
Sep 18, 2009
nipping


My little girl nips when she wants me to pay attention to her. She will not leave me alone, and will nip any part of me she can. Then I start to play with her, and she does not nip any more!!!
---
Aug 08, 2009
Evil ferret….nice ferret


Maybe he just wants to play. Mine do that when I'm not paying them any attention. Like to say Hey!!! Play time mom.
---