[wp_ad_camp_1]

Here are some photos of various celebrities who visited Perth back in 1996 and held our ferrets!
Dr Harry
Dr Harry Cooper is well known on Aussie TV as everyone's favorite vet and when he came over to Perth, we met him at an expo at the Claremont Showgrounds.
At the time he told me that there were beautiful blue (blue? — yes, he said blue but I've since discovered that they're more of a bluish shade of grey — perhaps smokey would be a better description!) ferrets in Tasmania. Since then it's been one of my ambitions to go over to Tassie and bring a "blue" ferret back home!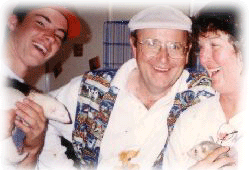 Dr Harry with me (holding Fidget) and my son, Nicolas, holding Mash.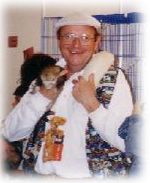 Holding both Fidget and Mash.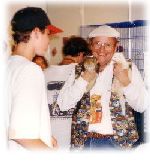 Kimberley Davis, an Aussie actress, with CJ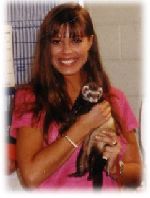 And the ex-Leader of the WA Opposition, Paul Omodei, holding Fidget when he was but a mere politician!


[wp_ad_camp_3]