by Lissy
(Perth)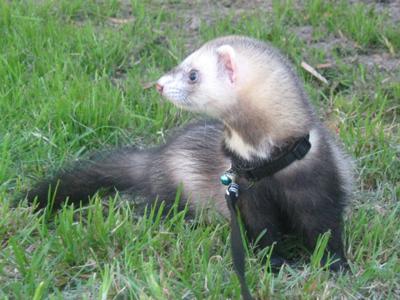 Soopermodel ferret strikez a poze 4 his admirerz.
Comments for Heartspark
Jun 02, 2009
Heartspark


Thanks JC 🙂 he was meant to be a girl, so his name really isn't too boyish, but he's fluffy so he kinda gets away with it, lol. We all just call him Sparks for short most of the time anyway.
---
Jun 01, 2009
heartspark


He's just plain Beautiful. Perfect Name for him.
---
Simply click here to return to LOLFerretz.