by Ken & Donna
(Winnsboro, La. USA)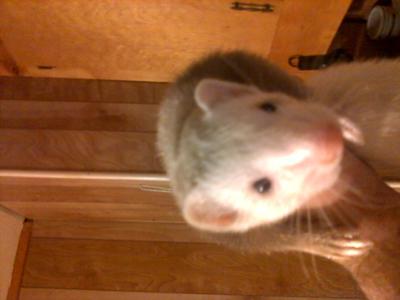 This is our ferret, Skittles.
Comments for Ken & Donna & The Animal of the House, Skittles
Jan 22, 2011
Soooooooo cute! 🙂


Awwwww Skittles is sooooooooo cute! I wish I had a ferret…
---
Jan 04, 2011
Skittles


Your Skittles is one adorable ferret and I know she'll bring lots of laughter and love into your life 🙂

You'll wonder why you waited so long to get a ferret – LOL!!!
---