by jackie
(south dakota)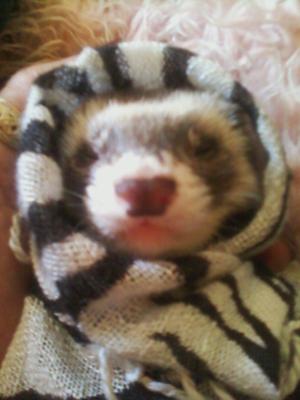 Our ferret will not stop eating material! Anything from jeans, towels, bedding, stuffed animals, anything cloth then she almost chokes to death! I'm thinking we need to keep her in her cage from now on! Does anyone else have this problem?
Comments for material eater
Apr 14, 2011
material eater


Try spaying some bitter apple on the things she chews on.
---