by melissa
(cananda nb )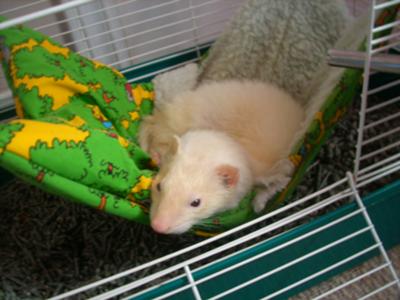 Sukasa
OK – my mean step sis had a ferret, his name was Sukasa.
He lived downstairs. She never took care of him and so I took a hold of things and brought him up to my room on July 3 2009.
Now i take him for walks and give him baths and FEED HIM!
Lesson: Take care of your pets!!!!!!!!!!!!!!! Even the rocks!
Comments for my step sis
Jul 09, 2009
🙂


thanks 😉
and sorry I'm ill

---
Jul 07, 2009
My step sis


Melissa
Sukasa is one lucky ferret to have some one like you take a hold. Enjoy your new friend, I'm sure Sukasa is loving you for your kindness. Give Sukasa a big kiss for me ok.
---