by Donna Reed
(Rancho Cucamonga, CA)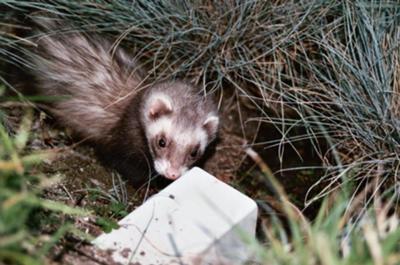 Pudgee Bear Oct 2001 – Dec 2008
Pudgee was a quirky little ferret who walked backwards, was very shy, but very loving.
Pudgee loved to chase his brother Weasel and wrestle with him or go outside and play in the garden.
Pudgee didn't like to be held, but he liked to sit in front of you and stare up at you.
Pudgee Bear suffered from intestinal problems from about 3 years old, then later insulinoma which took him from me on Christmas Eve, Dec 24, 2008.
I love you Pudgee. Weazee and I miss you so very much.