by Jacque Carlyle
(Olean, Ny.USA)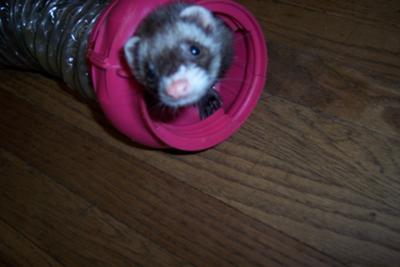 Nope !! No way !!! Nots coming out!!
LOLFerret
Comments for Raven
Jul 03, 2009
Raven



Thanks, She's just a tiny little thing. She sure loves the tunnels alright. Goes to sleep in them.
---
Jul 02, 2009
Raven



Ha ha! Hiding from her mommy like a good ferret 😉

I love Raven's dark coat. Wish I had one that color but my two are both silvermitts. My mom said no more ferrets for now so I will just admire your one from afar lol.
---