by Helen
(Schiedam, Netherlands)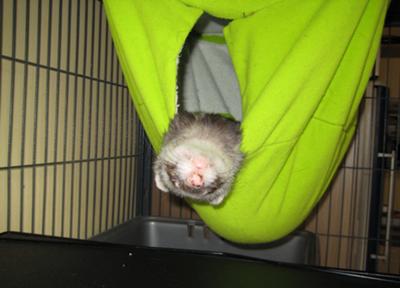 You always slept in funny way
You came to in March 2005, right after mom died and someone here thought I needed cheering up, which I did, and I did see you twice before and fell in love with you right away 🙂
Now 5 years later in the same month I met you and you came into this heart you left.
Within 24 hours you got sick, very sick and we had to let you go 🙁
Somehow a tumor developed really really fast and seemed to have exploded inside your body in the area of your stomach. I asked the vet to open you up to see what was going on in there and what he found did not look good at all.
I knew it hours before he told me this, I could feel deep inside I was going to lose one of my buddies.
Hope you're not mad at me for letting you go, I had to…it was that or leaving you in pain for the next few days you may have lived.
I miss you so much baby, you had to go so soon and so sudden. But you will always be with me in my heart and my soul.
I had the honor to have you here for 5 years, 5 good years! And I will never forget them.