by Crystal & Gayle
(Ft laud, Florida)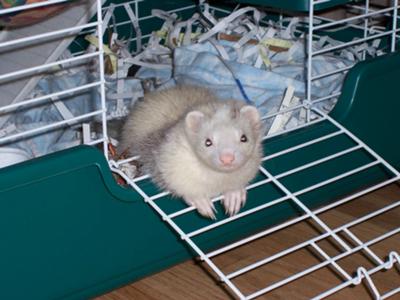 Sweetie Pie
Sweetie was a beautiful BEW, with an equally beautiful soul. She made the most frightened of ferret person coo when she greeted them with a slow, loving approach to say, "Hi, lets be friends". '
Sweetie was my four legged soulmate. We truly knew one another. I will miss her good morning kisses which woke me on Saturday morning, her "I just want to be loved moments", and her..Sweetie!
My little girl was taken from us too soon, yet the void in my heart will be here for a very long time.
Sweetie, your mommies and Toula (Sweetie's Persian big sister) love you and miss you very much..enjoy your next life.