[wp_ad_camp_1]
In 1996 our ferrets were featured on national TV in a popular show about animals.
The crew came to our house mid-morning and spent most of the day there filming.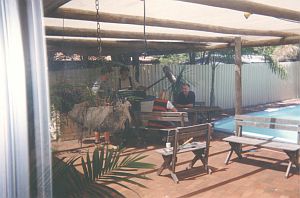 The clip is a little small but if we'd made it larger, I was told that we'd have to split the segment into two sections. I didn't think it was worth doing that so I hope you find it easy enough to watch 😛
Enjoy! 😀
PS … our pool was a salt water one so when Danielle put Caspar in it, there was no chlorine in it to harm him!
[wp_ad_camp_3]